It has never been easier to create iPhone websites
HelpNDoc is the perfect software to create fully compatibles iPhone web-sites and documentations in minutes by making it so easy you won't believe it the first time you'll try.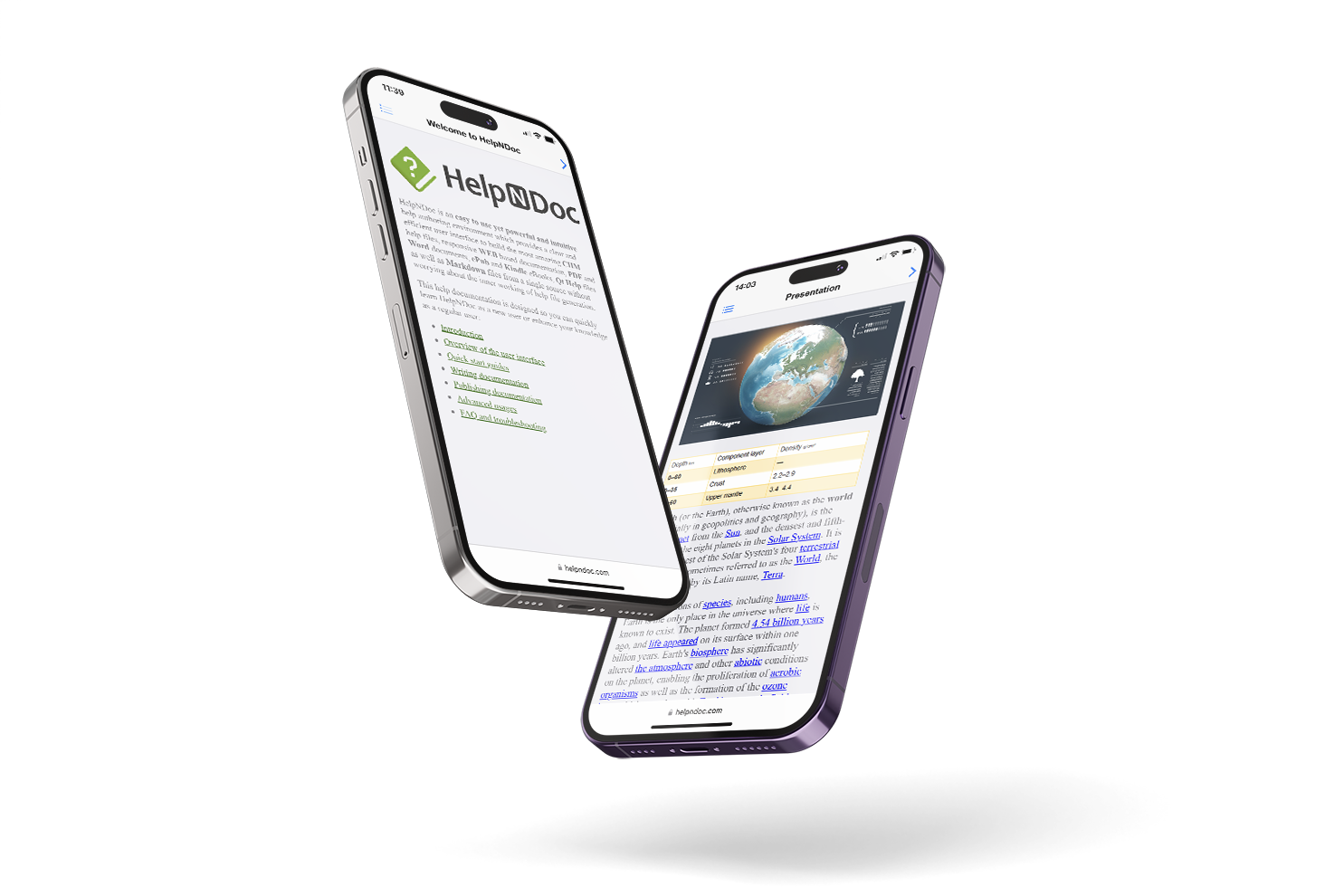 HelpNDoc can generate complete iPhone web-sites without any coding required. This includes the table of contents as a navigation menu, the content of the topics with navigation buttons, the keyword index menu and a powerful search engine.
Build iPhone web apps from Windows in 3 simple steps
Use the powerful HelpNDoc editor to create and edit the WebSite hierarchy and page contents, then click the generate button and the magic will begins: HelpNDoc will produce a fully compatible iPhone web app.
1. Create the WebSite content
Create a table of contents in seconds by visually drag and dropping your web pages to create the desired hierarchy, then use the powerful WYSIWYG web-page editor to enter the content for each page, add pictures, tables, links…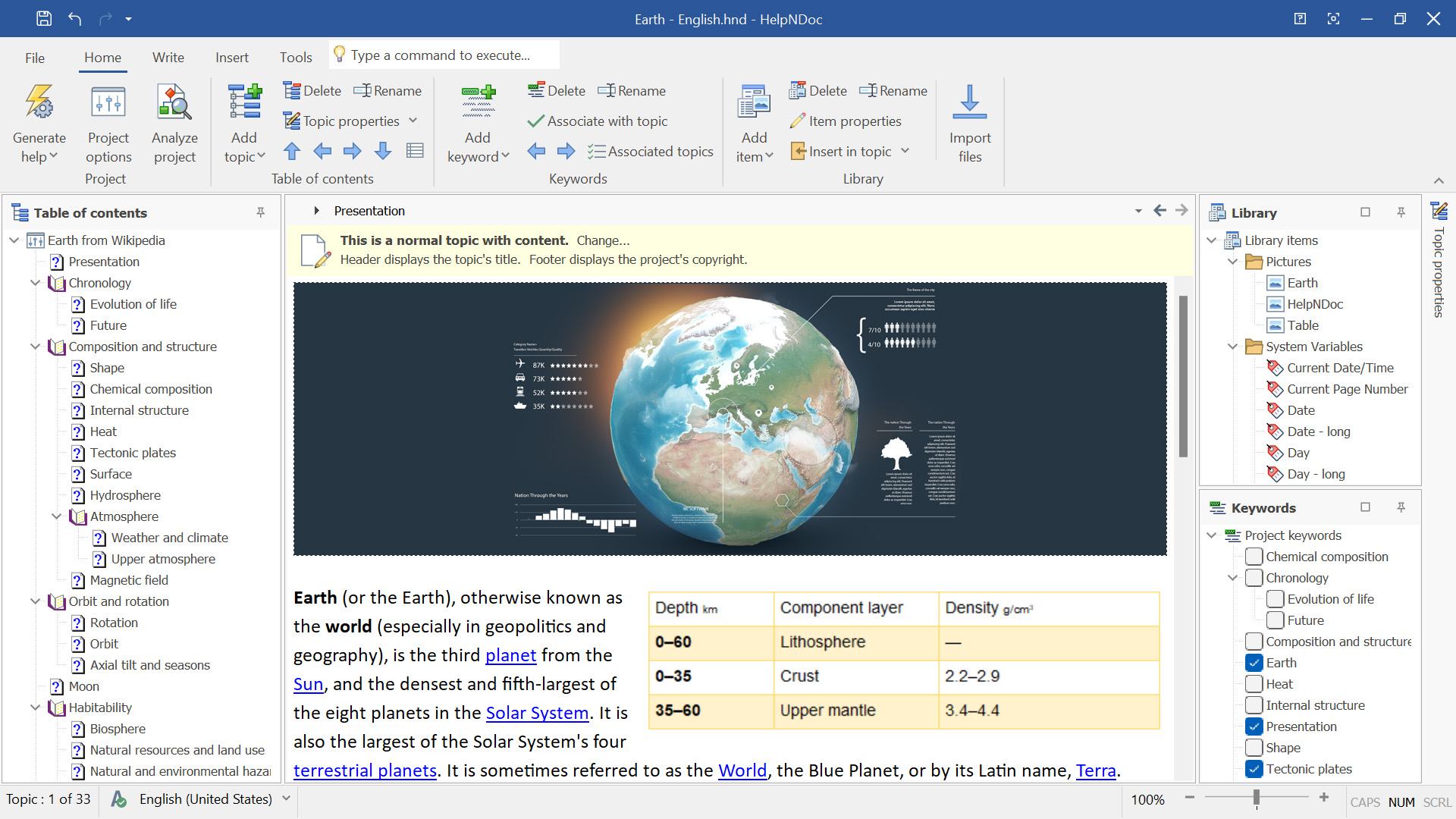 2. HelpNDoc generates the Web App
Ask HelpNDoc to produce a fully compatible iPhone WebSite and watch the magic happen: it will parse the included iPhone template and merge your site hierarchy and content to produce the most amazing iPhone package in just a few seconds.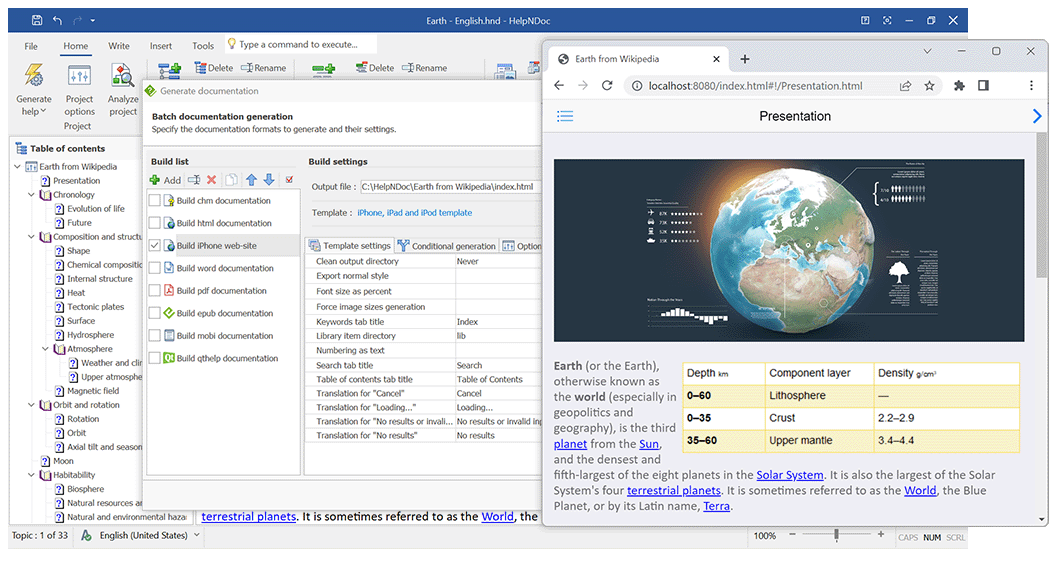 3. That's it, enjoy the easiest and fastest iPhone WebSite you'll ever create!
HelpNDoc has produced a WebSite for you and all you have to do now is upload it to a web server to view it from an iPhone, an iPhone simulator or Apple's Safari. You'll be amazed by how powerful your iPhone WebSite is: hierarchy, navigation buttons, rich page content, search engine, iPhone specific User Interface elements, everything is there!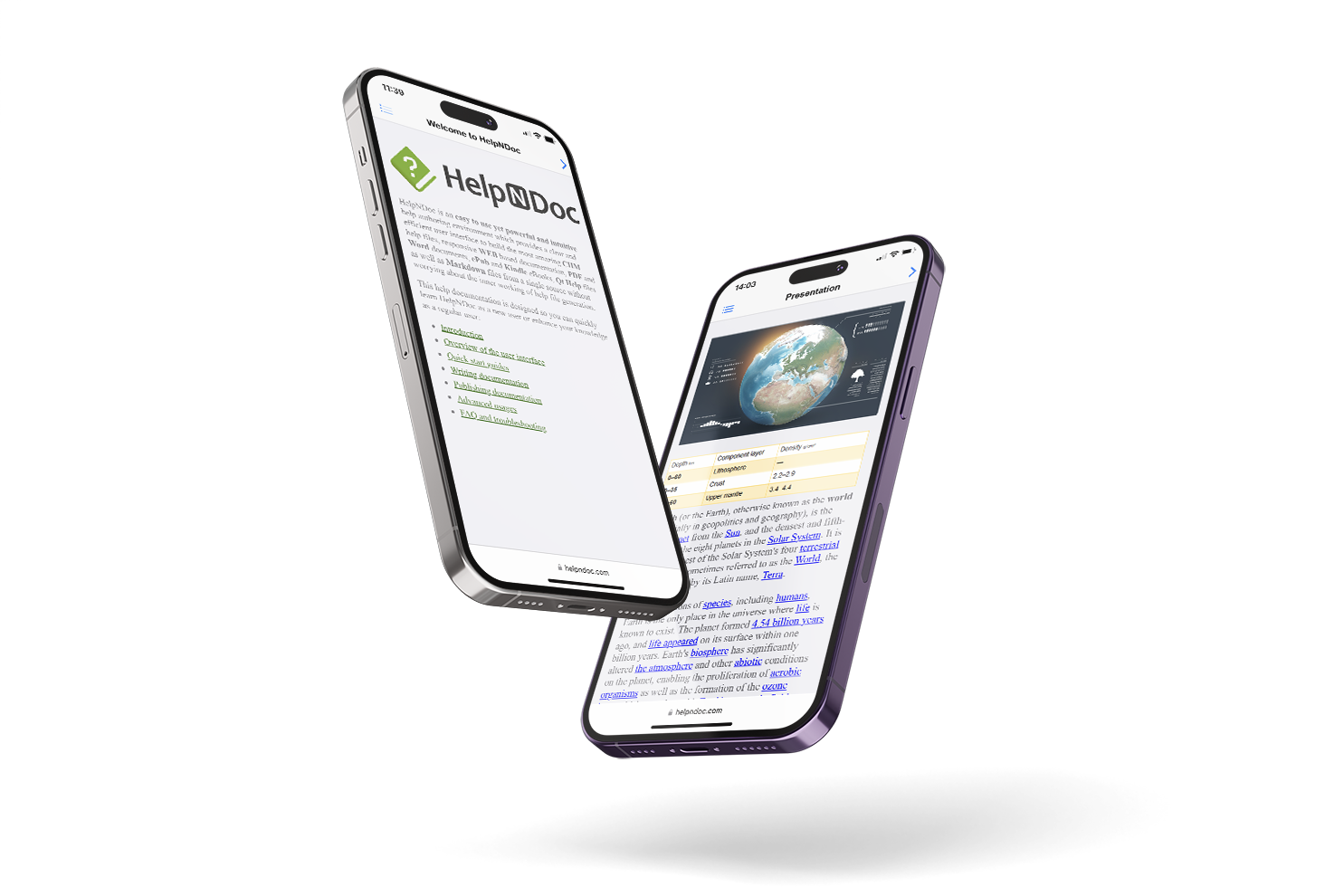 Easily customize your iPhone documentation's look and feel
You don't like the layout of the generated iPhone documentation ? Just edit the template to make it more suitable for your needs and HelpNDoc will regenerate it for you.
The full source code of the template used to generate the iPhone documentation from HelpNDoc has been included. This makes it possible to heavily customize the generated iPhone output for your needs: adding section or pages, replacing the search engine, changing the colors are some of the modifications you can do to the default iPhone template.
And that's not all as HelpNDoc is not limited to iPhone website creation: once you have authored your website content in HelpNDoc, you can as easily export it to plain HTML web pages, Word and PDF documents or even to compiled CHM help files or eBooks, without any extra work. HelpNDoc takes care of everything for you.