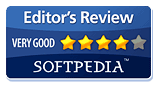 "The interface is quite simple and easy to work with" says Softpedia after taking HelpNDoc for a test drive.
These experts liked how easy it was to create effective documentation. "The table of contents …is the most important part of the document because it guides the user through the entire documentation. As such, HelpNDoc is flexible …and permits arranging the entries exactly as needed: rename, move into a different category or change its position, add an icon, make it point to an external URL, display a header or footer, etc."
They also highlighted features that provide support to users such as keywords. "Each topic …can have keywords assigned so that the user can navigate more comfortably through documentation."
Softpedia lifted up the hood and checked out HelpNDoc's powerful underpinnings. "HelpNDoc has support for inserting HTML code, variables (current date and time, project copyright, comment or summary, etc.) as well as adding anchors through the file for jumping easily from one related section to another. The list of supported formats for publishing the resulting documentation includes the most popular of them (CHM, HTML, Word, and PDF) as well as eBook-specific file types such as Epub and Mobi."
We invite you to take HelpNDoc for a spin: download HelpNDoc's free Personal Edition and see for yourself. Softpedia states, "installation is smooth and does not require too much attention. Everything is pretty standard and straightforward".
Take a tour to experience HelpNDoc's simple interface and discover how its powerful capabilities can leverage the investment you make in your user documentation.
"The Truth", according to Softpedia is that "HelpNDoc is easy to work with and can generate guiding documentation and help files in the most popular formats". Click to read the rest of Softpedia's review.
---