How Mitch Barnett, a software engineer, achieved his dream of becoming an international author using HelpNDoc.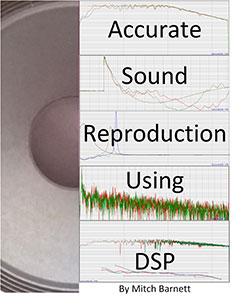 Mitch Barnett spent 10 years as a professional mixing and recording engineer. When the market changed, Mitch went back to school to become a software engineer. However, his passion for all things music and audio continued. Recently, Mitch took a 6 months sabbatical to write a book titled Accurate Sound Reproduction Using DSP, which he wrote entirely using HelpNDoc.
The product design for simplicity and productivity is excellent. I like being able to get to work immediately and not have to spend time searching online or the manual on what to do. I love that it (HelpNDoc) can generate output in other file formats. The ability to easily link navigation to topics or specific places in the documentation is so easy and intuitive.
A major bonus for me is the multiple output formats. I was able to have my copy editor mark up MS Word generated docs. PDF's for printing. Kindle format to test on multiple devices and screens, plus as the final format I uploaded to Kindle Direct Publishing
Read more: Writing a book - HelpNDoc or Microsoft Word ?
---