We're always excited to share our valuable resources from our social media posts with authors and technical writers. If you've missed any of our posts, this content roundup is a hub of our posts about news, tips and tricks for authors and technical writers.
You should consider following us to get notified about future posts on: FaceBook, Twitter, LinkedIn, YouTube or Google+.
Let's start with the new amazing "HelpNDoc-Panner" frame-less HelpNDoc HTML template created by Sean Hogan and based on his great HyperFrameset JavaScript library. This template is using HelpNDoc's default HTML template look and feel while providing additional features such as using "AJAX and history.pushState to revolutionize the concept of HTML Framesets. In particular, HyperFrameset pages synchronize the URL in the address-bar with the URL of the primary content being viewed".
This great free project includes documentation to help get started and is available in GitHub where anyone can contribute.
Did you know that a book, entirely written using HelpNDoc, has been published and is receiving great reviews on Amazon ? Learn how it has been written and how HelpNDoc helped publish it rapidly and easily.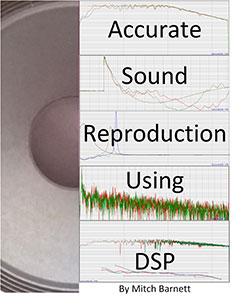 HelpNDoc's user interface is translated in English, French and German. It supports virtually any language in the world. This is one easy way for you to break into new markets anywhere in the world and introduce your products easily.
What's that country you've always wanted on your marketing list?
Working in #French, #English, & #German made simple with HelpNDoc. Its free, download it now https://t.co/JXGjYiz88f pic.twitter.com/AlVEUr1xP3

— HelpNDoc (@HelpNDoc) July 8, 2016
The Project Analyzer is a flexible and powerful tool that allows you to manage the items in your library and evaluate their usage throughout your entire project. It lists all occurrences of library items as well as any topics that use them. You can sort items by type, caption, source, and topics. You can also use the Project Analyzer to eliminate unnecessary and outdated duplicates to streamline your updating processes.
Some of your target audience would prefer watching a short tutorial video to reading a printed user manual. Others may prefer an online help file they can access anywhere on a smart device.
So how would you know the best format to publish your help files? Pick the format that makes the manual readily accessible to users whenever they need it and how they need it. Here are the 7 best formats for publishing user manuals.
You can find the right audience by #Publishing in the right format. Here's how https://t.co/GDSxay6zNS #HelpNDoc pic.twitter.com/DpX0EMJ8Ra

— HelpNDoc (@HelpNDoc) July 6, 2016
What's your story?
How you tell your story can make it a best seller. You can tell your story in print, eBooks, ePubs or in any other format to make it reader friendly. HelpNDoc generates different content formats from just one file.
Now you can reach many more readers and be a best seller!
By default, all topics are included in all builds when documentation is generated. HelpNDoc makes it easy to include specific topics only in selected builds by tagging them. See how fast it is to setup conditional topic generation in HelpNDoc.
Chances are, your product users have access to several devices and software. Some may have access to digital content on web browsers, PDF, Microsoft Word and smart devices such as smartphones, tablets, Kindle, iPads, and Macs.
So how would you pick the right format to publish a user friendly help file for your diverse target audience? HelpNDoc generates many different content formats from just one file so you can easily reach as many people as possible.
What's the best format to publish user manuals for maximum user experience? https://t.co/2z2L4Vu5nW #HelpNDoc pic.twitter.com/d0XFz2i8s8

— HelpNDoc (@HelpNDoc) July 16, 2016
What's the benefit of making your help file a masterpiece?
Its an easy way to slash your customer support costs significantly. This is why we designed HelpNDoc, so you can spend less on documenting and customer support by creating a great user manual.
Did you enjoy this small collection of articles and resources ? Please consider following us for more: FaceBook, Twitter, LinkedIn, YouTube or Google+.
Enjoy documenting!
See also
---