We are glad to announce the release of HelpNDoc 5.7, a major update of the popular help authoring tool which can be downloaded completely free for personal use and evaluation purposes. This update includes a completely redesigned library items editor, which is now not only faster but also easier to use; advanced library items related tools such as the ability to export included library items or convert pictures to image maps and vice versa; better and faster popup previews of library items, including external pictures; and many additional enhancements and bug fixes. Download your free version of HelpNDoc now and read more to learn about this latest update.
Streamlined library items editor: faster, clearer, more powerful
The library is a central place for project management: every media items are stored in the library, ready to be reused throughout the documentation project. Being that important, we focused on enhancing the whole experience.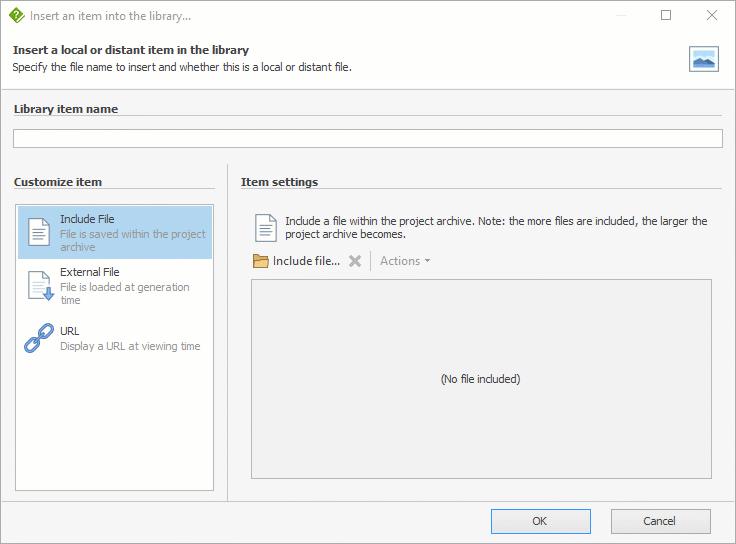 This major update of HelpNDoc includes a completely redesigned library items editor with many new features and enhancements such as:
Simplified user interface with helping texts and better high DPI support;
Preview of included pictures and image maps;
Faster inclusion of items via a single click or drag and drop from the Windows Explorer;
Convert pictures to image maps and vice versa;
Ability to export included library items to the disk;
And much more…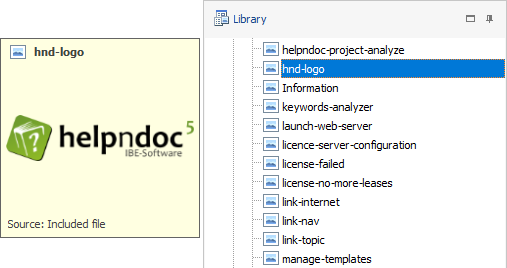 We have taken this opportunity to optimize internal library items management (less memory use and better speed) while completely rewriting the library items hint preview: it is now faster, uses less resources, displays higher quality previews, displays preview for external pictures, includes multiple bug fixes…
Additional enhancements and higher quality with bug fixes
This update also includes multiple bug fixes to simplify the process of writing great help and manuals: it is possible to drag and drop a project from the Windows Explorer onto the welcome page to open it; editing captions in the library is now faster and more reliable; ribbon tabs have been enhanced, they are now correctly translated at all times and context tabs are not visible anymore when they are not needed; the integrated CHM decompiler has been updated while the generation time for HTML based documentation formats has been decreased. There are many enhancements and bug fixes as can be seen on the change log below.
As always, HelpNDoc is completely free and fully functional for personal use and evaluation purposes. So download your copy now and enjoy documenting!
Change log
Version 5.7.1.578 – Release date: Apr 17, 2018
Completely redesigned the library item creation / modification dialog for simpler and faster library item management

Library items included within the project can now be individually exported

Library item editor now displays a preview of image maps and snippets

Library item editor now accepts files dropped from a third-party application such as the Windows Explorer

Library item editor window is now resizable

Picture library items can now be converted to image maps and vice versa

Completely rewritten library items hint preview: larger and more robust preview image, faster loading, less resource consumption

Library item hint will now display a preview of external picture items (dynamically loaded from disk)

Dropping an HND project file on the welcome page from Windows Explorer will open it

Editing the caption of a library item in the hierarchy didn't validate it anymore thus allowing library items with duplicate captions

Hovering over library items while one item was being renamed could cause editor to be closed

Library items and keywords title change could require a focus change to be stored

Ribbon tabs and groups were not always translated

Images and Tables contextual ribbon tabs were always visible

Popup menus in the ribbon bar could hide (collapse) some infrequently used items

Included CHM decompiler has been improved and is now a signed trusted executable

Decreased generation time for HTML based documentation formats with large number of files to process

Optimized speed and resource consumption when hovering over library items

More robust main window positioning when a monitor has been unplugged

Overall speed and resource enhancements regarding to included library items content
See also
---