Do you still have some old Microsoft WinHelp HLP files that you plan to convert to a more modern format ? We are glad to announce the release of HelpNDoc 5.9 which can now import HLP files so that you can easily convert them to any of the documentation formats it can generate: CHM, responsive HTML, Word, PDF, ePub, Kindle and Qt Help files. This update also includes optional Google Analytics support for HTML documentation web-sites, an enhanced project analyzer, a new script to merge children topics, better style support, enhanced documentation generation and much more… Download your free version of the HelpNDoc help authoring tool now and read more to learn about this latest update.
Import Microsoft WinHelp HLP files
HelpNDoc can already import CHM help files, ePub eBooks, HTML pages, Word and RTF documents as well as text files. It can now also import legacy WinHelp HLP files.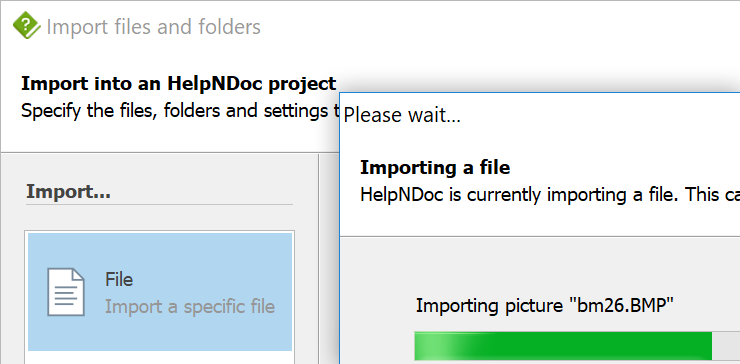 The WinHelp format was first released in 1990 with Windows 3.0 and was later replaced by the Microsoft Compiled HTML (CHM) Help format. Starting with Windows Vista, the WinHelp viewer is not part of the default Windows installation. With the Windows 10 release, it is not possible to install the WinHelp viewer anymore, making the WinHelp format unusable on modern systems.
HelpNDoc 5.9 can now seamlessly decompile and import most of this legacy HLP format, providing a second life to older yet useful documentation files still only available in the legacy WinHelp format.
Google Analytics support and enhancements in the HTML documentation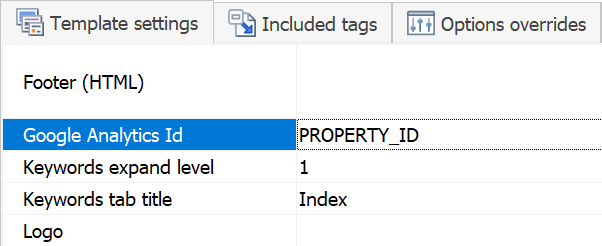 The default HTML template can now optionally include Google Analytics support: simply specify the property's ID, and HelpNDoc will automatically generate the code required to track page views using Google Analytics.
HTML documentation generation now has better translation support as well as better defaults for images vertical alignment.
Enhanced user interface, better import and documentation generation and more…
HelpNDoc 5.9 also features multiple new features and enhancements, including:
Only display styles with the "quick access" property enabled in the styles group;
Enhanced high DPI screen support in the topic editor (conditional tags) and in the build log (icons);
A new script to merge all children topics' content into a parent topic;
Better import of text files and enhanced mass import of library items;
Faster application loading time;
And much more as can be seen on the change log below…
As always, HelpNDoc is completely free and fully functional for personal use and evaluation purposes. So download your copy now and enjoy documenting!
Change log
Version 5.9.1.788 – Release date: Nov 19, 2018
Included HTTP Server could fail to work properly under certain conditions

Smaller setup EXE file: removed unneeded files
Change log
Version 5.9.0.711 – Release date: Sep 6, 2018
New WinHelp (*.hlp) file importer (Beta) which can import topics, contents, pictures, hyperlinks and keywords from older WinHelp files

Google Analytics support in the default HTML template: add a valid Google Analytics ID in the template settings and it will be included in the generated pages

Library items analyzer can now detect and report items used in builds settings: they are not marked as unused anymore

New script to merge children topics' contents in the currently selected topic: MergeChildrenTopics.hnd.pas

Some common error messages now include help topics for easier troubleshooting

In the default HTML template, it wasn't possible to translate the "search..." placeholder

Styles gallery now only displays styles with a checked "Quick Access" property

HelpNDoc defaults to baseline vertical-align for images while the default HTML template used middle

Changes to project author, comment, description, copyright, summary or version wasn't immediately visible in library items' popup preview

Mass import library items window wasn't translated to French / German

Build log images weren't correctly scaled on high DPI screens

Conditional tags were not correctly drawn in the topic editor for High DPI screens

When placed right after a bullet item in the topic editor, conditional tags used an incorrect font making them unreadable

Text files are now imported as UTF-8 files

Importing a document using the library import dialog did import it with an unknown extension resulting in warning at generation time

Previous and Next buttons didn't work anymore in the topic editor

Faster application loading time by deferring API initialization

Fixed memory leaks including an obscure memory leak on shutdown
See also
---