Did you wish you could create custom URL aliases for your help topics or access a specific topic using its help context number on your HTML documentation ? Download the brand new HelpNDoc version 6.2 which can do just that! This new update also contains image map editor enhancements, various additions as well as bugs and security fixes. Read on to learn more and download your free version of HelpNDoc now.
Enhanced HTML documentation generation: URL aliases, context sensitive access, logo URL…
HelpNDoc's generated HTML documentation is using state of the arts techniques for better accessibility, search engine optimization, and overall user experience. It has been greatly enhanced in this update for better and simpler reachability.
Custom URL aliases for help topics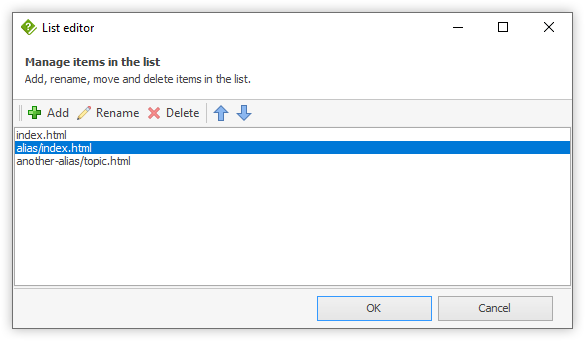 Using the new "Aliases" topic property, it is now possible to define multiple URL aliases for your help topics. Users will be thrilled to be able to access common topics faster, while support teams will love being able to define and handle smaller, more meaningful URLs.
For example, the "FAQ and Troubleshooting" topic could have the following aliases, which will all redirect to the correct topic:
/faq.html
/faq/index.html
/troubleshooting.html
/troubleshooting/index.html
Context sensitive topics using context numbers
HelpNDoc was able to generate context sensitive HTML documentations using topics' help IDs. It is now possible to use help context numbers too. Developers and support teams will be able to easily link to a specific topic using only its context number.
The pattern is: https://www.WEB-SITE.com/context/HELP-CONTEXT.html where the HELP-CONTEXT is the unique help context number of the topic to show.
Choose an external logo URL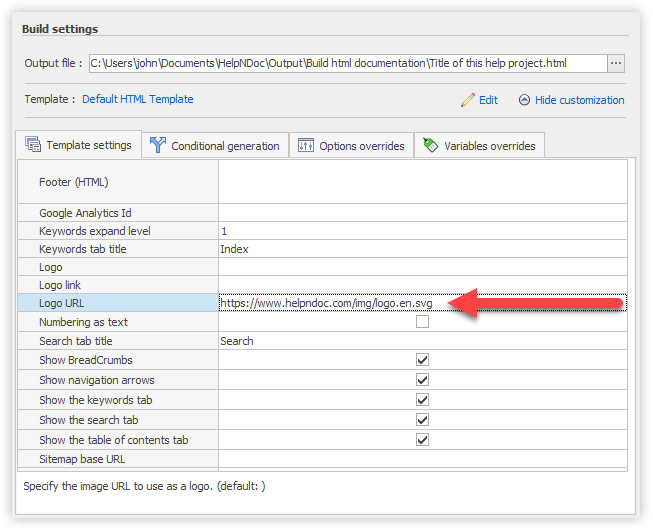 It is already extremely easy to customize the HTML documentation and use a logo from your project's library. It is now possible to bypass the library altogether and use the URL of a distant logo instead. This simplifies logo sharing between a product's web-site and its documentation pages.
Enhancements and bug fixes
This update is packed with various enhancements and bug fixes such as an enhanced image map editor, better API and keyboard support and more, as can be seen on the change log below.
As always, HelpNDoc is completely free for personal use and evaluation purposes so download your free version now to get started and experiment with this update, and feel free to contact us to share any thought you might have about HelpNDoc.
Change log
Version 6.2.0.255 – Release date: Jun 11, 2019
Topics can now have aliases: the HTML documentation will automatically generate URLs for those aliases

Using the default HTML template, it is now possible to link to a specific context number: the URL format is /context/HELP_CONTEXT.html

The logo of the default HTML template can now optionally be defined as a URL instead of a library item

Security feature: template scripts cannot write anywhere on disk anymore

Fixed input fields behavior in image map editor: updating title before link cleared the title and better size and position editing

The list of image map shapes was corrupted when one or more of them were deleted

Color icons (font and paragraph background) were not correctly drawn on High DPI screens

The HndTopicsMeta API object wasn't available to scripts and templates

The CTRL-SPACE keyboard shortcut didn't work within tables in the topic editor

The script custom path defined in options wasn't correctly saved / retrieved when the application was closed

In some cases, variable substitution could mess up the text layout in the generated documentation
See also...
---