We are glad to announce the release of HelpNDoc 6.5, a major update of the popular help authoring tool which can be downloaded completely free for personal use and evaluation purposes. This update features a refreshed modern user interface inspired by the latest Microsoft Office suite, a brand new search field to rapidly find and run any command available in HelpNDoc, an enhanced template editor to easily define video tags for HTML based documentation formats, as well as many other enhancements and bug fixes. Read on to learn more and download your free version of HelpNDoc now.
Command search field and refreshed user interface
Technical writers spend most of their time using their preferred help authoring tool and that's why HelpNDoc already offers one of the cleanest and best-thought-out user interfaces. We have now updated it to make it cleaner, simpler, faster and easier to navigate.

Hit the ALT-Q keyboard shortcut or click within the "Type a command to execute…" field to locate any command available within HelpNDoc. This makes it easier and faster to execute an action without clicking through tabs to locate it first.
HelpNDoc's user interface has also been refined to make it simpler and to better handle high resolution screens. We've taken this opportunity to fix some issues with the Quick Access Toolbar.
The topic editor has been improved to correctly support hyperlinks to anchors within a table, and better handle Polish keyboards.
Finally, the project analyzer has also been expanded to report the number of snippets and image maps used within the project and to support multiple hyperlinks selection for copy/paste purposes: grids content can be pasted into any spreadsheet software such as Microsoft Excel.
Create and update movie tags using the template editor
HelpNDoc's powerful template editor can now be used to create and edit HTML movie tags and customize how movies are exported in HTML based documentation formats.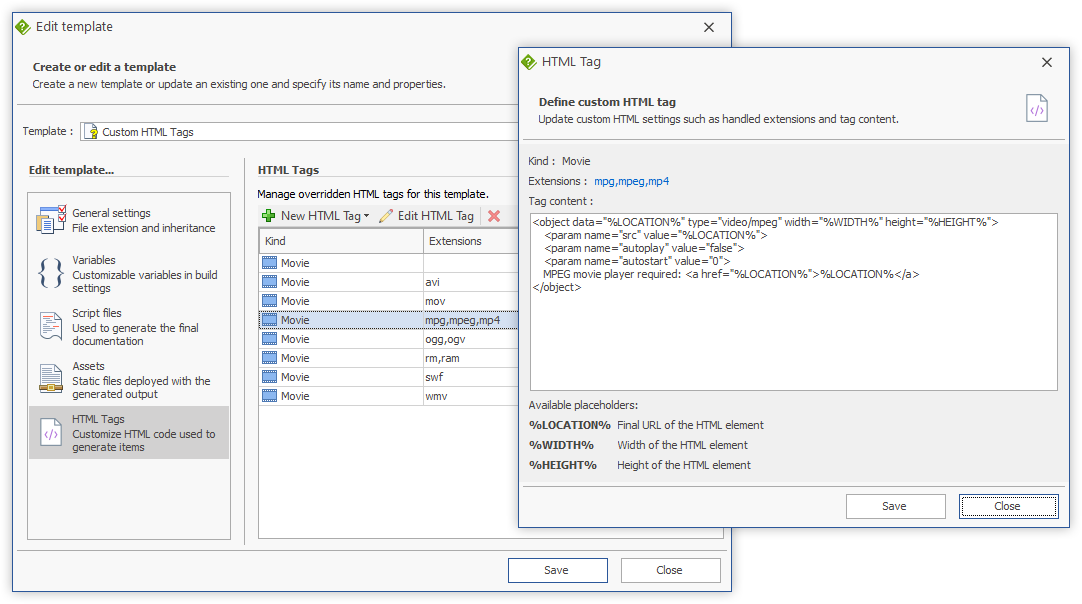 HelpNDoc 6.4 introduced the HTML movie tag concept to precisely customize how movies of a certain format will be generated in HTML based documentations. The new HelpNDoc 6.5 makes it easier to define those tags from within the template editor.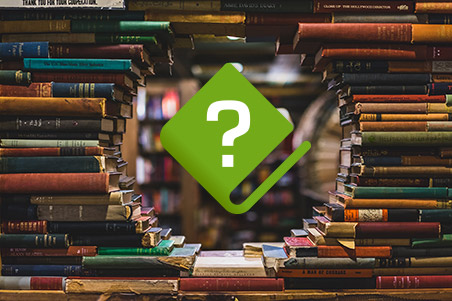 Enhanced WinHelp importer and better documentation generation
HelpNDoc's WinHelp importer has been improved to better support some problematic HLP files, to correctly handle hyperlinks with unexpected formats, and to properly import WMF images.
The generated HTML documentation has also been improved to remove security vulnerabilities from third-party libraries and to better handle older web-browsers.
The integrated HTTP web-server has been enhanced to correctly return the mime types for common file extensions as it could cause problems on some systems.
As always, HelpNDoc is completely free for personal use and evaluation purposes so download your free version now to get started and experiment with this update, and feel free to contact us to share any thought you might have about HelpNDoc.
Change log
Version 6.5.0.399 – Release date: Oct 29, 2019
Updated application look and feel with Microsoft Office 2019 inspired appearance

New ribbon search field: enter a command to find it and execute it

Template editor can now be used to create and edit HTML tags for HTML based templates

HelpNDoc will now warn in the build output if a documentation format is generated with banners

Project analyzer now reports the number of snippets and image maps used within the project's content

Project analyzer window now appears on the task bar and doesn't stay on top anymore

WinHelp importer now correctly imports WMF images too

It is now possible to select multiple hyperlinks in the project analyzer window for copy/paste purposes: use double-click to locate an hyperlink instead of single-click

When multiple document library items were placed on a topic, some of them could be replaced by the file name instead of the file content

Work-around to some Windows systems incorrectly reporting mime types for common file extensions, making the built-in web-server sometimes return incorrect mime types in response headers

Removing the styles gallery from the quick access toolbar could result in an exception

Caption and icons of the styles gallery were empty when added to the quick access toolbar

Updated some vendors libraries in default HTML template to fix security issues and web-browser bugs

Removed the FastClick mobile library from the default HTML template as it wasn't needed anymore on most mobile devices and could cause problems with some web-browsers

Improved WinHelp importer compatibility: some HLP files only imported pictures and not content

Better hyperlink import in WinHelp files: some hyperlinks were not imported as they were using specific unhandled formats

Using the Right-Alt + x keyboard shortcut on a Polish keyboard did replace the previous character with a numeric value

CTRL + Clicking on a link to an anchor in the topic editor didn't work when the anchor was placed in a table
See also
---