We are glad to announce the release of HelpNDoc 6.6, a major update of the popular help authoring tool which can be downloaded completely free for personal use and evaluation purposes. This major update includes many new features such as the ability to zoom the topic editor, printing and PDF or Excel export capabilities for the project analyzer, a greatly enhanced topic editor with better high resolution screen support, as well as many other enhancements and bug fixes. Read on to learn more and download your free version of HelpNDoc now.
Powerful zoom support in the topic editor
While spending so much time writing outstanding help and manuals, technical writers often need a close-up or bird's-eye view of the content they are working on. This can easily be done thanks to the new zoom control in HelpNDoc 6.6.

HelpNDoc's user interface already adapts itself to display its content larger or smaller based on Windows accessibility settings and screen resolution. It is now possible to zoom the topic editor independently from 10% to 500% to get a better view of the content you are working on. Use the zoom control at the bottom of HelpNDoc's main window or the keyboard shortcuts to control and reset the zoom level according to your preferences.
Print and export project analyzer reports to PDF and Excel
HelpNDoc's project analyzer generates valuable reports to monitor documentation project's health. It is now possible to print or export this precious data to PDF or Excel spreadsheets for external analysis or archive purposes.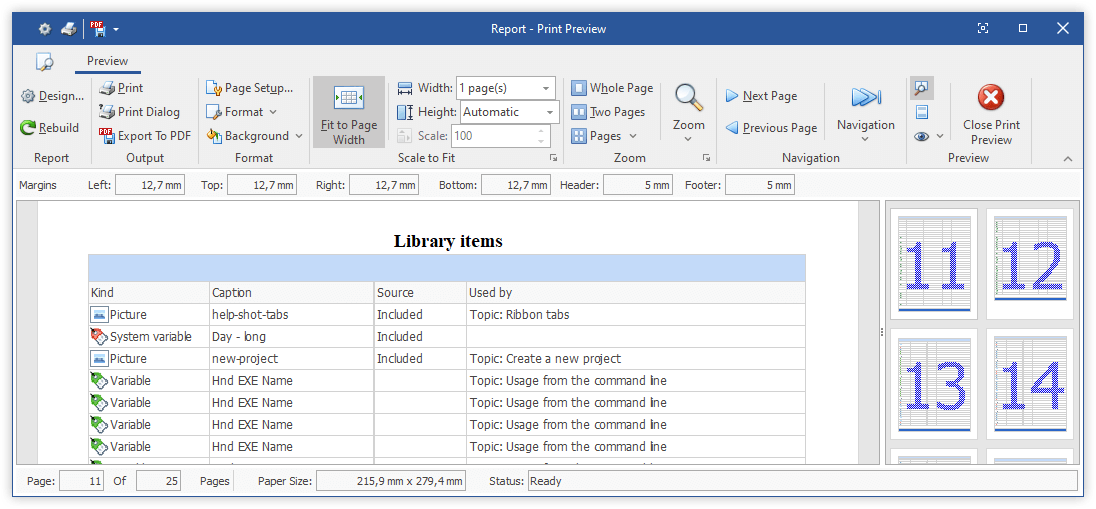 When working on a complex documentation project, technical writers need to closely monitor its content as it evolves to make sure that it remains reliable and up to date. HelpNDoc's project analyzer is an amazing documentation assistant as it can report broken hyperlinks or library items, unused library items or keywords… Starting with HelpNDoc 6.6, reports produced by the project analyzer can be printed and exported to PDF or Excel spreadsheets.
User interface enhancements, better High DPI screen support and bug fixes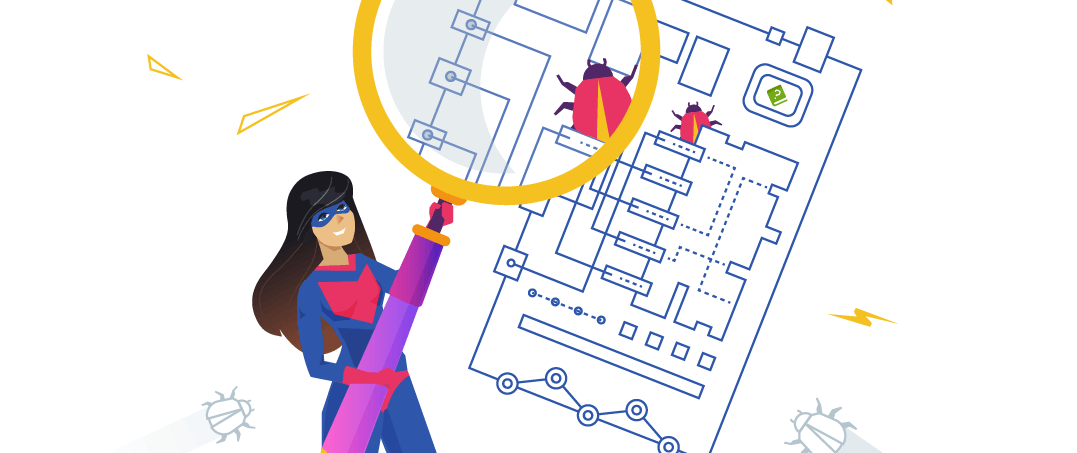 The new HelpNDoc 6.6 includes many other enhancements such as the ability to quickly run a script from HelpNDoc's main window: use the arrow at the bottom of the "Script Editor" button to select, load and run a script with a single click.
HelpNDoc's topic editor has been greatly enhanced to better support screens with high resolutions and pictures with various DPI settings.
The project analyzer has been fine-tuned to clarify the "General information" tab and to automatically select a library item within the topic editor.
The HTML importer and the HND project file processor have also been improved, amongst other new features and bug fixes as can be seen on the change log below.
Good bye 2019, Hello 2020s!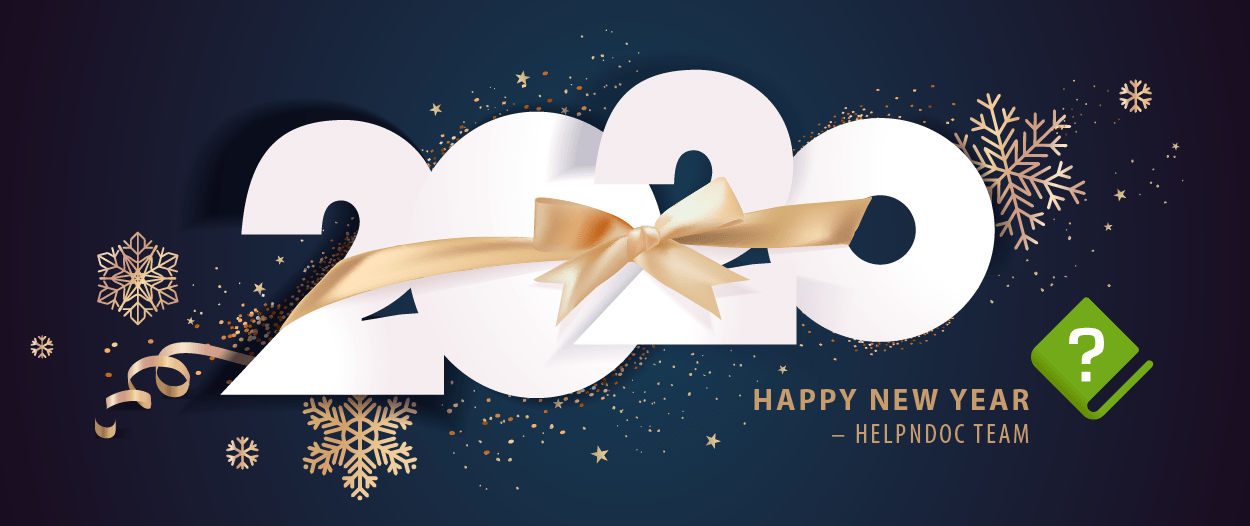 As this decade is almost over, we'd like to seize this opportunity to thank you for your continuous support and overall enthusiasm throughout the years. HelpNDoc is now 15 years old and it has greatly evolved these last 10 years: this wouldn't have been possible without your suggestions, encouragements and bug reports which helped us shape HelpNDoc into the tool that it is today. And as we start working on the features and enhancements planed for the next decade, rest assured that we will do our best to help you "Enjoy Documenting"!
For the time being, we wish you all a great holidays season and a wonderful and happy new year / decade.
As always, HelpNDoc is completely free for personal use and evaluation purposes so download your free version now to get started and experiment with this update, and feel free to contact us to share any thought you might have about HelpNDoc.
Change log
Version 6.6.0.444 – Release date: Dec 13, 2019
Topic editor zoom control: Zoom the topic editor from 10% up to 500% using either the zoom slider or keyboard shortcuts

Project analyzer reports can now be printed, or exported to PDF or Excel files

Added the ability to quickly run a script from the main window: click the popup from the script editor button and choose the script to run

The snippet editor and templates' cover page editors can now optionally show hidden characters

Locating a library item from the project analyzer will now select it within the topic editor

Enhanced High DPI support for the topic editor: pictures were not always correctly displayed + various drawing enhancements in various DPI settings

Improved HTML and RTF importers

Improved robustness, speed and security of HND project files

Improved clarity of "General information" tab in the project analyzer

Anchors could produce extra spacing when exported to HTML documentation formats

The code generator incorrectly mentioned that it added banners to the generated output
See also
---