Step-by-step guide: How to create new HelpNDoc projects
HelpNDoc's straight-forward user interface provides easy and fast creation of new documentation projects: only a few simple steps are necessary to get up and running with a new HelpNDoc project.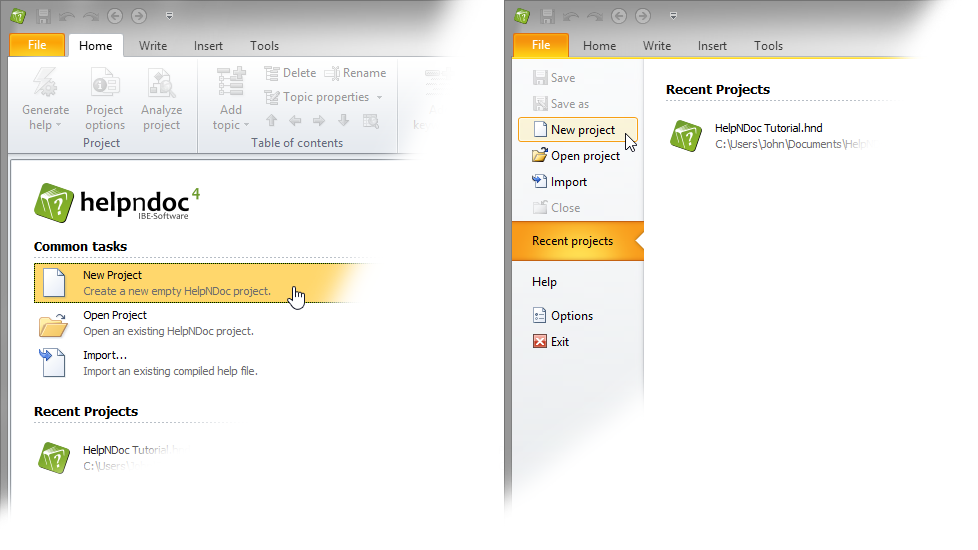 Step 1
There are two ways to create a new project in HelpNDoc.
Click "New project" in the "Common tasks" section of the "Welcome" screen
Or click the "File" menu… then "New project"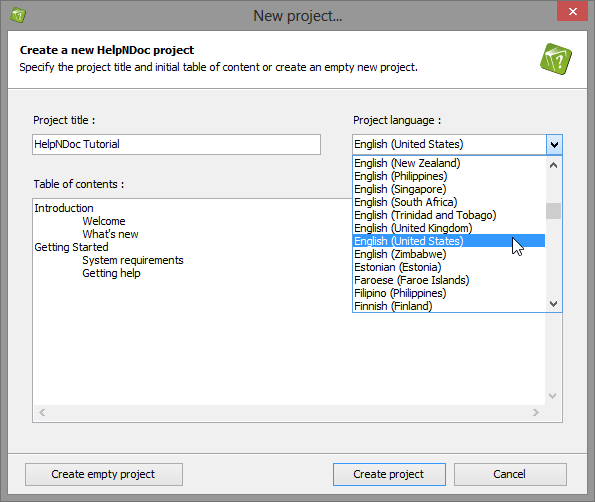 Step 2
The "New Project" dialog pops-up.
We can enter a title for our new project
And select the project language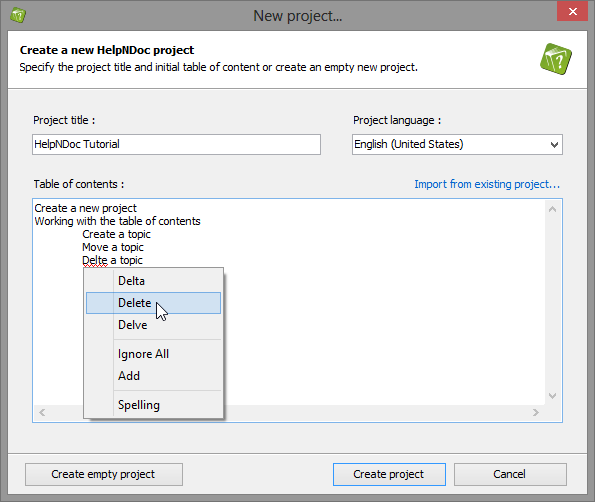 Step 3
We can also create an initial table of contents, using the TAB and SHIFT-TAB keyboard shortcuts to quickly organize the hierarchy.
Notice how the live spell checker is always available to help.
Let's create that sample project by clicking "Create project".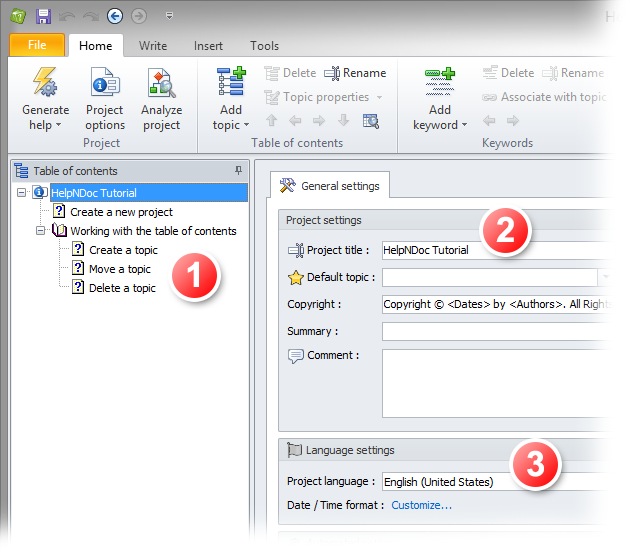 Step 4
HelpNDoc has automatically created the table of contents hierarchy for us.
It has also correctly set up the "project title"
And the "project language" settings as requested
---
That's how easy it is to create new projects with HelpNDoc. We can now focus on the most important part: creating great content! We will see how HelpNDoc can greatly help with that in another tutorial.